These photos demonstrate the quality work our metal fabrication professionals contributed in the restoration of a beautiful condominium complex in the heart of Boston's Back Bay. For this job, Ocean Works was hired by Patriot Restoration, a company based in Marlborough, Massachusetts, that specializes in the restoration and preservation of buildings and structures throughout the New England region. For this type of work, our team covered all of the needs where miscellaneous metals fabrication was required.
One of the pieces Ocean Works fabricated metal for was the Anodized Aluminum Light Shields. The long, silver colored panels featured here are produced from anodized aluminum, and while positioned on the property for decorative purposes, these plates are both contemporary and functional. Serving as light shields to illuminate the area, these pieces also help to aesthetically frame the space surrounding the development's promenade.
Ocean Works also created a frame for a concrete seating area. The frame is water-jetted stainless steel, which we built to fit into the precast concrete structure of the seats. The pieces stretch 12' and 17'.
We also created a set of doors for the rubbish storage area. These wide metal doors protecting trash dumpsters, are fabricated from ¼" steel, were customized to client specification. A water jet pattern was cut into each door, which were built to operate on a hydraulic opening system. The doors were galvanized and epoxy coated for improved protection.
Ocean Works also fabricated and installed several sets of railings throughout the condominium complex and parking garage. One set of railings, which were constructed from steel and powder coated to ensure maximum durability in Boston weather conditions, stand 42" high in various areas of the development, including around openings in the promenade. For the parking garage we fabricated stainless steel polished hand railings.
Anodized Aluminum Light Shields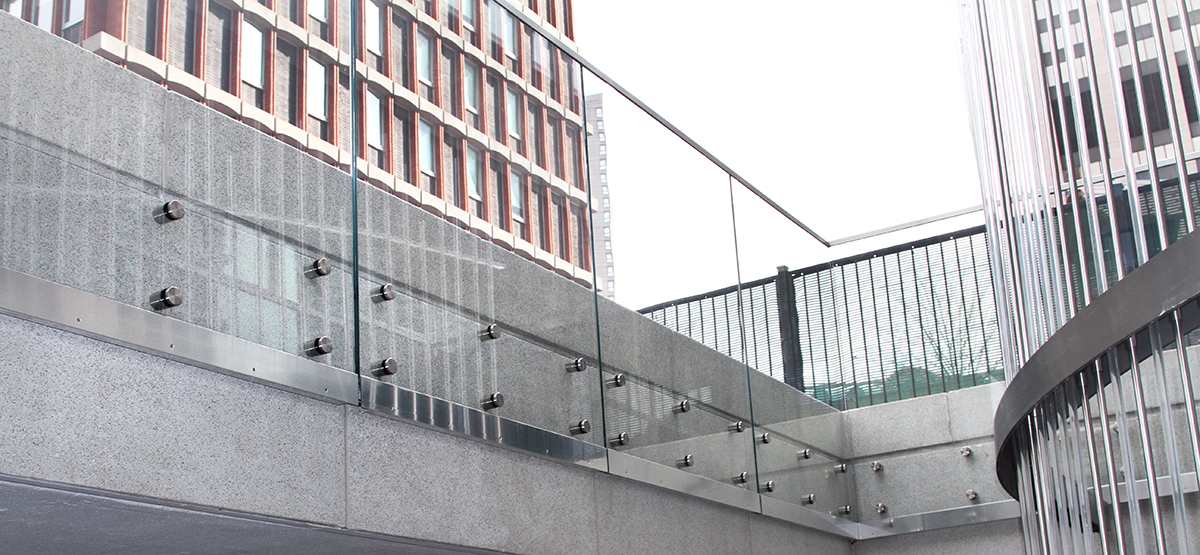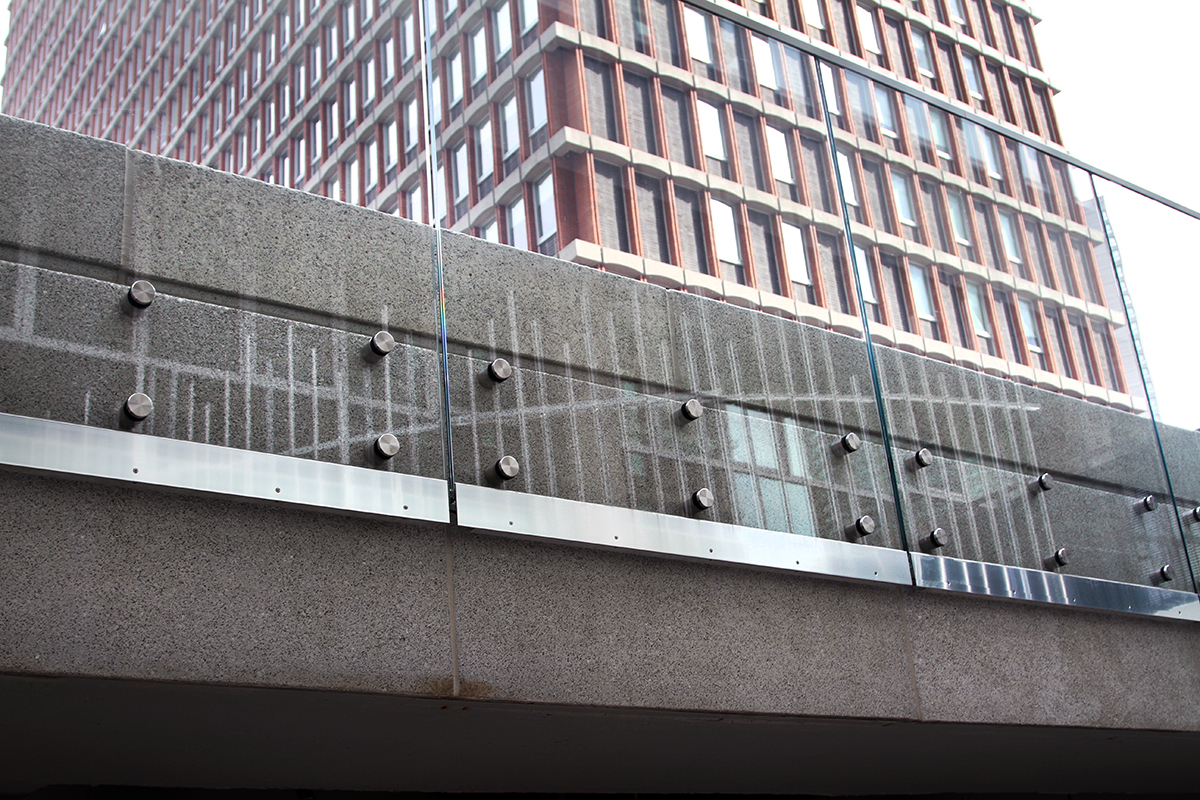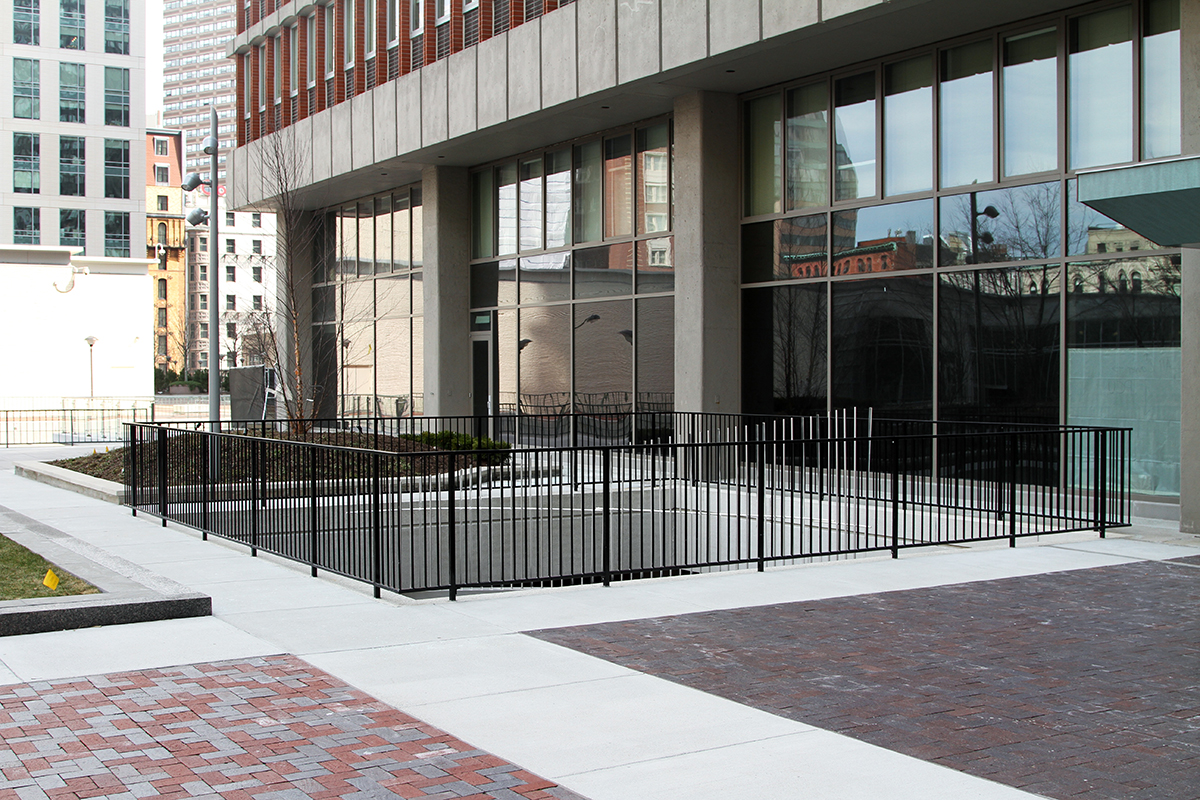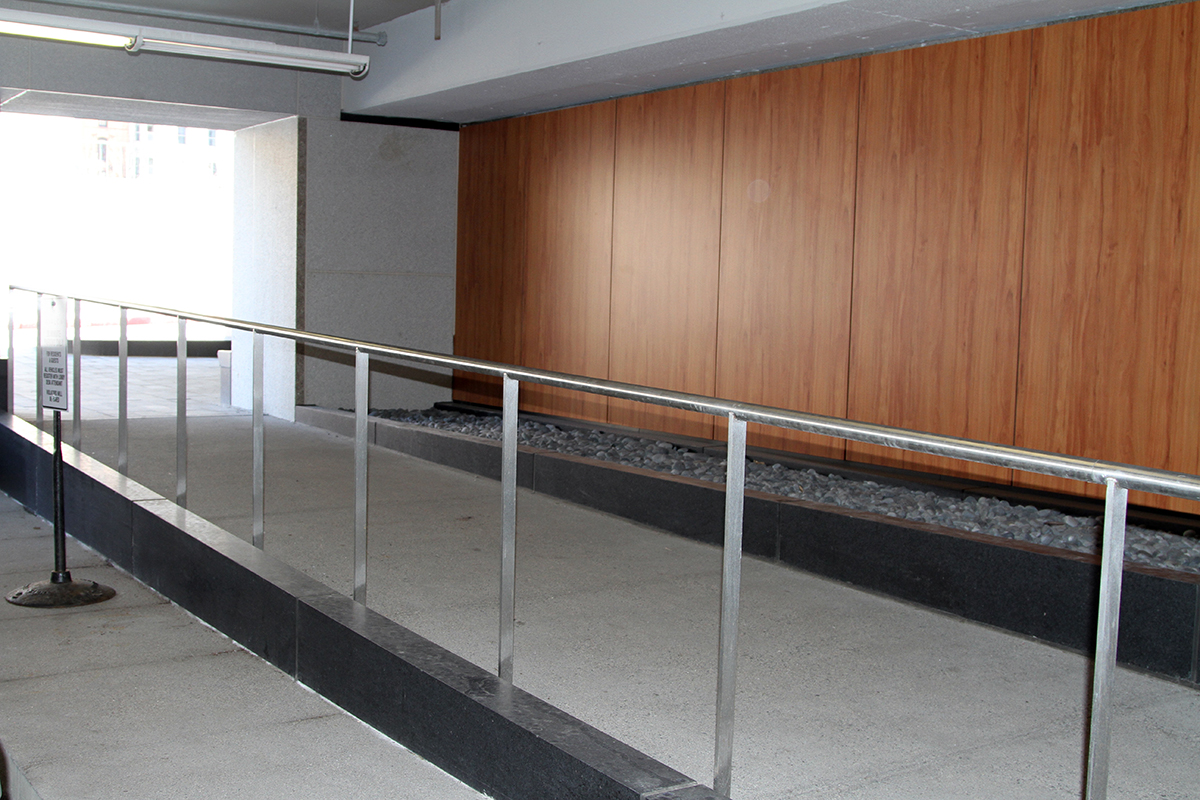 Steel Frame for Concrete Seating